Our teams have supported local communities and
indigenous people

around our forest concessions for five decades.
Our investment and support has created employment opportunities, developed essential infrastructure and utilities, built housing, schools and community facilities, as well as improved access to healthcare.
We're one of the largest employers in the north of the Republic of Congo with around 1,300 people in our operations. All employees are paid above the country's minimum salary – for example, entry level workers are paid 9% above the legal minimum wage – and all workers benefit from free or subsidised housing, electricity, water and healthcare. 
Caring About Our Employees & Their Communities
Fair Employment
In line with our Fair Employment Policy, we're committed to providing a workplace where rights of all employees are respected and regularly engage with workers and their representatives. We're committed to ensuring a healthy and safe working environment, and have put in place appropriate processes, equipment and training to support employees to comply with our safety requirements.
Free, Prior & Informed Consent
We maintain open and regular dialogue with the local community & indigenous population, respecting local and cultural traditions, and we're committed to the principle of Free, Prior & Informed Consent (FPIC).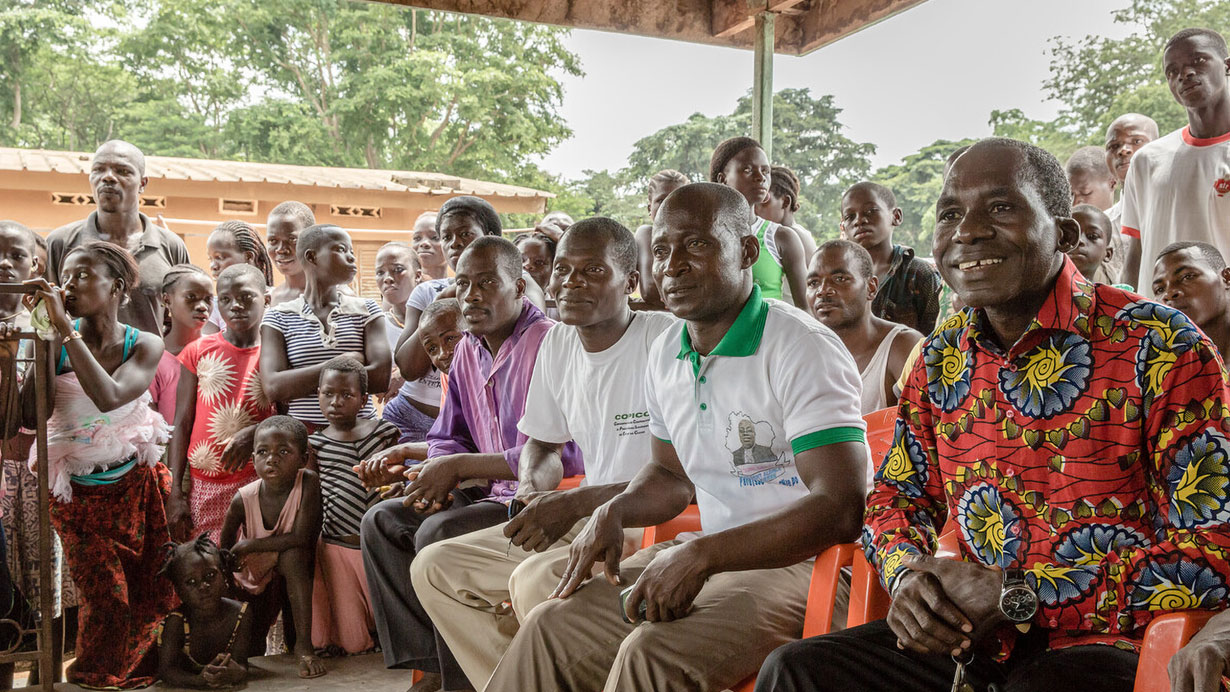 Radio Communication
Trees and groves sacred to semi-nomadic groups and indigenous peoples living in our concessions are protected by our staff.  The "BisonaBiso" ("Between Us") community radio station shares information about health, environment and social issues with the local communities, and provides information about our activities.
Improving access to Healthcare
In Pokola we fund and operate a 42-bed hospital and four rural clinics, offering medical care, vaccinations and heath information, including malaria treatment and HIV awareness and prevention to our employees, and to the communities in and around our concessions.
We also support treatment and supplement programmes that reach approximately 1,000 children across the villages.  
Tackling Malaria & Diseases
Villages across the north of the Republic of Congo continue to face challenges posed by poverty, poor nutrition, access to healthcare and numerous social factors which facilitate the spread of diseases, such as malaria. We're working with the communities, authorities, experts and NGOs to find a durable solution to help communities living in the forest.
In 2017, following an outbreak of malaria affecting a village on the edge of our concession where a new road had been built, we commissioned an independent tropical disease specialist to investigate concerns. The Summary Report by Caroline Maxwell is available below:


Grievance Procedure
We recognise that feedback and input from the community and stakeholders is valuable to help drive improvements and to address their concerns. We've established a Grievance Procedure to report and address breaches of relevant Policies or Codes, resulting in illegality, exploitation of local communities or workers employed by Olam Agri or a third-party supplier, or unacceptable practices in land use management, as defined in our Living Landscapes Policy and the Supplier Code.
Our wood products grievance procedure and log is provided below. While grievances can be made anonymously, providing full contact details enables us to better understand and address the concern.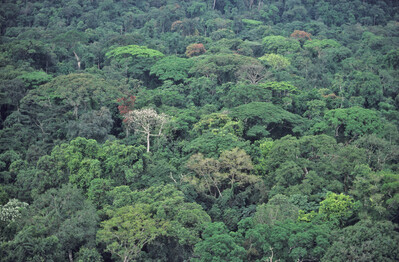 Our Forest Concessions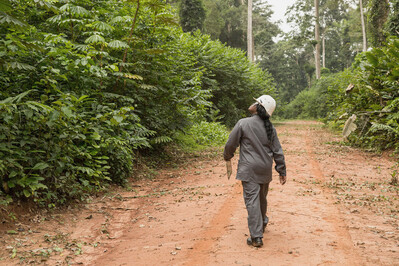 Responsible Forestry