Olam Agri strengthens progress towards sustainable quinoa and chia, Positively
Benefitting Farming Communities in Peru
Sustainability | Business & Product

Singapore
Olam Agri, a global food, feed and fibre agri-business, has released its Specialty Grains & Seeds, Peru Sustainability Report 2021 that outlines its continued progress towards more sustainable quinoa and chia supply chains, which are delivering positive social and environmental impacts for local quinoa and chia farming communities in Peru.  
While nutrient-rich quinoa and chia seeds are seeing strong growth in demand as healthier eating and plant-based foods grow in popularity amongst consumers, smallholder farmers in Peru still struggle to realise the positive economic and social impact. Through on-the ground training and public-private collaboration, Olam Agri empowers those smallholder farmers to grow more efficiently and sustainably, and to get better access to the marketplace. This enables them to improve crop quality and yields, increase their incomes, and tackle key challenges such as improving soil fertility, preventing soil erosion, and controlling pests and diseases, while working towards a more traceable, transparent, responsible supply chain. Additionally, communities are benefitting from initiatives that are improving nutrition and well-being in these farming regions.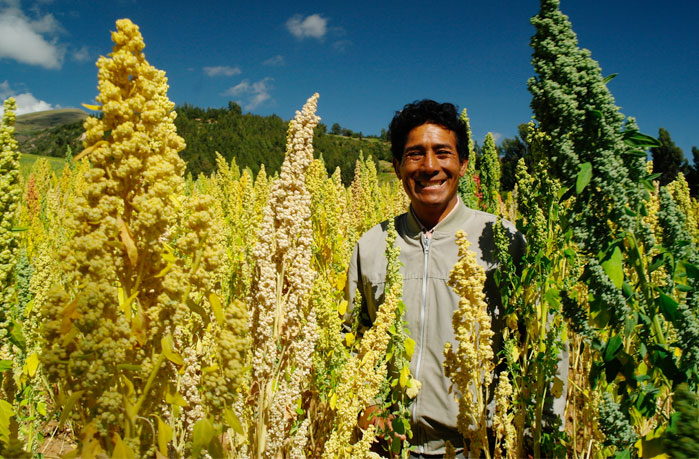 Olam Agri's Specialty Grains & Seeds business in Peru is a leading supplier of processed quinoa grains and chia seeds, offering services to distributors, manufacturers, supermarkets, and private brands across 5 continents. It supports more than 2,100 smallholder farmers to adopt sustainable and regenerative practices, achieving AtSource certification.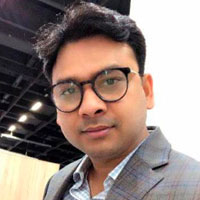 Our efforts in Peru are a natural extension of Olam Agri's purpose to transform food, feed and fibre to cultivate a sustainable and food-secure future. With demand for quinoa and chia continuing to rise, we are building our business in a way that contributes positively to the prosperity and well-being of people along our supply chains. This includes a continued focus on the production of organic and sustainable products, the protection and regeneration of our natural resources base, and the fight against climate change.
General Manager, Specialty Grains & Seeds, Olam Agri, Peru
Key highlights from the report include: 
Improving farmer livelihoods:

Helped more than 2,100 smallholder farmers to increase productivity and achieve organic certification through trainings and technical assistance, thus driving household incomes

Supported 300 farmers to gain access to infrastructure, inputs, funding and technical assistance for organic quinoa production through partnership with Ministry of Agriculture

Started working directly with farmer leaders from six farming districts in the Junin region through our digital platform Olam Direct to give them a fairer, more transparent and more efficient sourcing process along with full traceability to the supply chain

Improving nutrition and health:

Started a nutrition program with the Peruvian Association of Nutrition Professionals to fight anaemia and malnutrition that benefitted 300 farmers and their families

Improved dental health of more than 1,000 children in the highlands of the Peru through partnership with Colgate and their Bright Smiles, Bright Futures (BSBF) Programme

Continued the 'Kilo per Ton' initiative which gives back 1kg of processed quinoa and chia for every ton sold to promote consumption among farming communities

Stepping up on our carbon emission reduction plan:

Worked with the Ministry of Environment of Peru to establish carbon footprint baseline at our processing mill and implementing third party verification and reduction plans
Marisol Escobar, Sustainability Head, Specialty Grains & Seeds, Olam Agri, Peru, said,
 
"This latest report reaffirms Olam Agri's commitment to creating positive change for farmers and communities in Peru. We are in a unique position to drive impact at scale; we have robust partnerships with like-minded partners, a dedicated team on the ground and strong relationship with farmers and communities all along our supply chains. Complementing our efforts is our unique ability to derive insights and implement action plans via our agtech tools such as Olam Farmer Information System (OFIS) and AtSource."