Olam Named a
Top Employer

for 3rd Consecutive Year by Top Employer Institute
Corporate

Olam is proud to announce that it has been named a top employer for the third consecutive year by Top Employer Institute for its operations in Cote d'Ivoire, Ghana, Nigeria, South Africa, and the Africa region.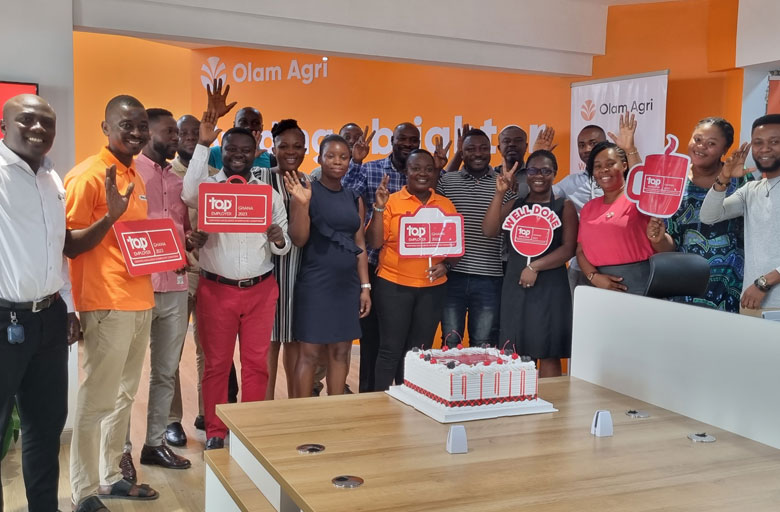 This certification recognises companies that are leading the way in creating exceptional workplaces and culture for their employees. Olam is honored to be among this elite group of organisations and is committed to continuing to provide its employees with a positive and rewarding work environment.
This latest certification was announced by the Netherland-based Top Employers Institute, a global authority on recognising excellence in people's practices, on Tuesday, January 17, 2023, during a virtual ceremony hosted to celebrate the certified organisations.
We are thrilled to be recognised as a top employer for the third year in a row. Our team is the heart of our company, and we provide them with the support and resources they need to succeed both personally and professionally. As employee value propositions and aspirations continue to see a transformation due to a changing outlook on life, Olam keeps focusing on helping its workforce find fulfilment. Our human resource strategy aligns with the expectations of the bourgeoning global talent market. This trendy focus forms our corporate DNA across our operating market.
Senior Vice President, Regional Head of Human Resources at Olam Agri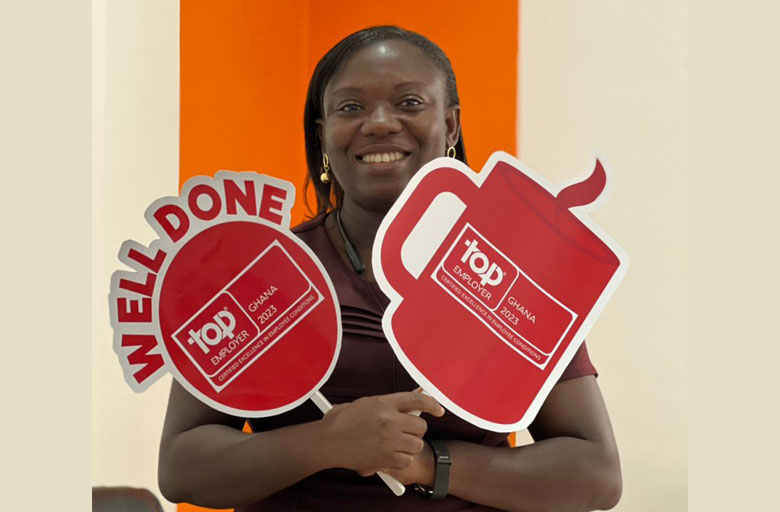 The certification process includes an annual audit in 121 countries to assess the organisations' people strategy and the impact on employees' career journeys. According to the Institute, participants were appraised on people strategy, organisation and change, career, digital HR, work environment, employer branding, talent acquisition and onboarding, performance management, learning, wellbeing, rewards and recognition, diversity and inclusion, and sustainability.

Emphasising the significance of the certification, David Plink, CEO of Top Employers Institute, said, "Exceptional times bring out the best in people and organisations. And we have witnessed this in our Top Employers Certification Programme this year: exceptional performance from the certified Top Employers 2023. These employers have always shown that they care for the development and well-being of their people. By doing so, they collectively enrich the world of work. We are proud to announce and celebrate this year's group of leading people-oriented employers: the Top Employers 2023".

Olam's stellar human resource strategy and employee positive feedback have continued to earn the organisation a top rating as one of the top employers, best place to work and build a thriving professional career. In addition to the latest recognition, the business was certified as a top employer in 2021 and 2022.