Collaboration for
Sustainable Forestry

: C.F. Martin & Co Partners with Olam Agri's Wood Business for Indigenous Communities' Medical Access in Congo
Sustainability | Business & Product
In a heartwarming story of collaboration for sustainable forestry, Olam Agri's Wood Business in the Republic of Congo - Congolaise Industrielle des Bois (CIB) welcomed its partners Michael Dickinson, Representative of C.F. Martin & Co - an American-based guitar manufacturer, Robert Garner, Director of Forest-based Solutions and Nicholas Weber, founder of Tonewoods.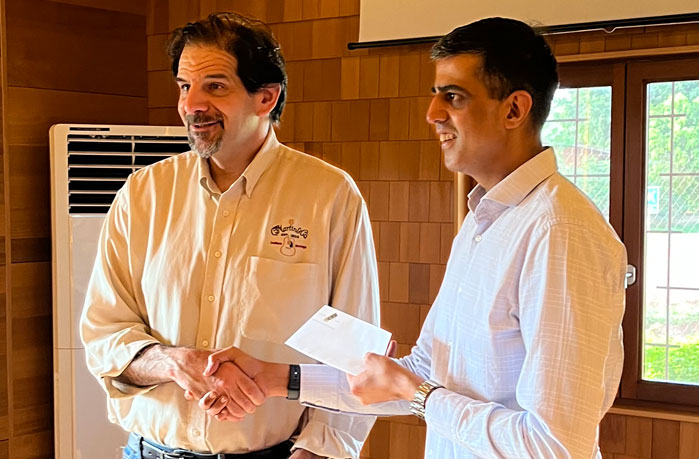 The visit aimed to renew business commitments and review the impact of the collaborative project "Access to Medical Clinic for Indigenous Communities" in partnership with C.F. Martin & Co since 2019. The visitors were welcomed by Ashish Malik - Senior Vice President of Wood Products at Olam Agri, and Antoine Briane - Sales Manager at Olam Agri, who started the visit with round table discussions.

The "Access to Medical Clinic for Indigenous Communities" project, funded by C.F. Martin & Co and implemented by Olam Agri, aims to bridge the communication gap faced by patients from the indigenous communities when visiting the clinic in Pokola for treatment.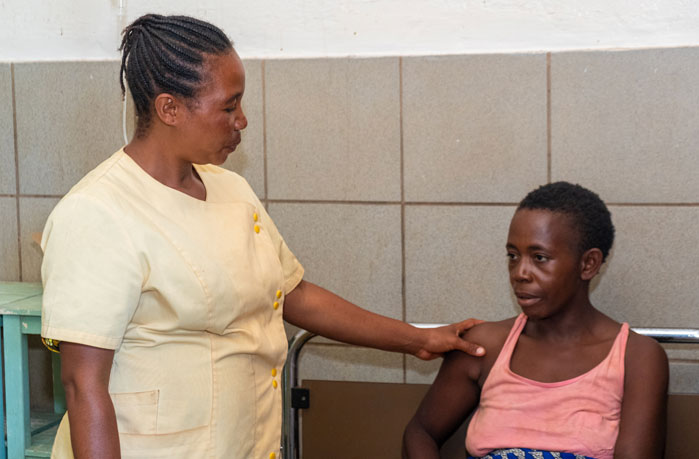 The project funds the employment of two (2) indigenous guides at the clinic - Ornella Wando and Julie Ndale. Their mission at the clinic is to help healthcare workers deliver better care to indigenous patients by translating the medical process into the Mbendjele language – one of the widely spoken indigenous languages spoken in the region.


Since the project's inception in 2019, it has benefitted more than 11,626 indigenous people within our concessions. Patients who were previously reluctant to stay until the end of their treatment now continue their hospitalisation until completion, allowing for greater efficiency. The project also includes a free meal programme for patients during their stay at the clinic. The project has been so successful that the team plans to scale up and build accommodations to support the families of patients who typically accompany them during their care at the clinic.  
Representative of C.F. Martin & Company, praised the project's success, saying, "While our support to stakeholders has always been linked to the business operations, we are proud to collaborate with CIB to support the indigenous populations have better medical access. The project's successful outcomes are a testament to what close collaboration between partners can achieve, and it speaks to Olam Agri's commitment to responsible forestry.
Representative of C.F. Martin & Company, praised the project's success.
I believe collaborations with like-minded partners such as C.F. Martin & Company will enable us to multiply our efforts to help the indigenous communities in the Congo Basin. He added that joint projects like these are a real testament to the shared vision of sustainable forestry, which empowers the community in many ways.
thanked C.F. Martin & Co for their continued support and acknowledged that their investment in the project has been vital in achieving positive results.