Building
Healthier Communities

starts with our own people
Sustainability | Corporate

The health and wellbeing of our employees and the farmers we work with are critical in our pursuit to transform agriculture for a more sustainable and food-secure future. We're committed to extending access to nutrition programmes for 100% of our workforce and to make 200,000 smallholder farmers more food-secure by 2030.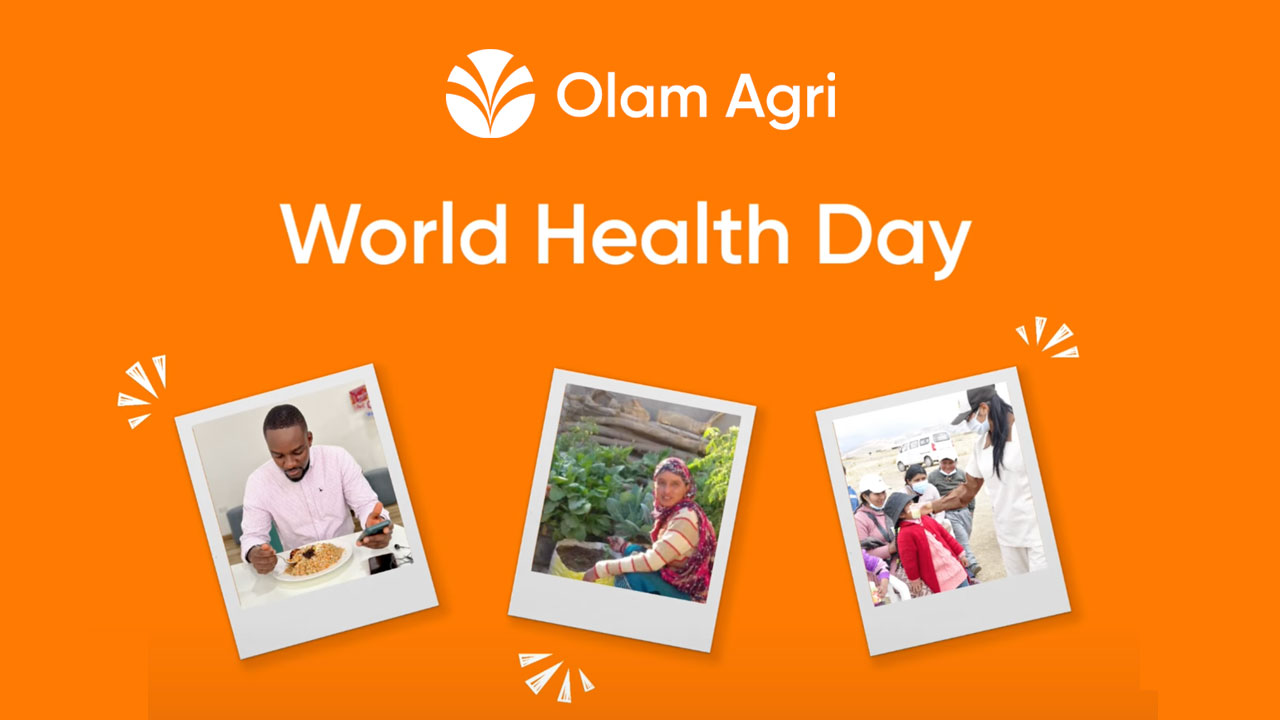 Workforce Nutrition initiative
In 2022, we launched our Workforce Nutrition initiative to provide employees with healthy food options, nutrition education, health check-ups, and breastfeeding support. This is part of a larger collaboration with the Workforce Nutrition Alliance1 launched by the Global Alliance for Improved Nutrition (GAIN) and The Consumer Goods Forum (CGF). We've rolled out activities to 53 worksites across 16 countries and in our assessment of over 10,000 employees, more than 60% of our employees have access to nutrition programmes. Another 84% have free or subsidised meals at the workplace. This initiative has enhanced the productivity, satisfaction, and well-being of our employees, and we're committed to expanding it further.
Food Secure Future programme
Last year, we launched our Food Secure Future programme to improve the accessibility and availability of nutritious foods in agri-farming communities and empower them to make healthier dietary choices. In Peru, we've organised cooking demonstrations using nutritious quinoa and local vegetables; and we imparted Vitamin A-rich recipes to more than 700 rice farmers in Nigeria. We've shared the benefits and advice on breastfeeding with more than 200 women in Côte d'Ivoire; and distributed spinach seeds to nearly 1,000 women in India to encourage them to grow nutrient-rich vegetables for their family's consumption. To date, the programme has benefitted over 33,000 households across Peru, Chad, Nigeria, India, Côte d'Ivoire, Vietnam, Thailand, and Congo.
We're also working to help rural communities in Africa and Asia overcome the hurdles they face in accessing quality and timely healthcare services. In the Republic of Congo, we operate and run hospitals and clinics to provide medical care, vaccinations, and health education to more than 60,000 people.
Improving health and nutrition is central to our global sustainability agenda and we're  working towards building a stronger, healthier workforce and communities.