Our Women's Alliance Employee Resource Group in the
US Launches Powerful Self-Care Donation Campaign
Sustainability

At Olam Agri, we truly cherish the meaningful relationships we have forged with our neighbours, community members, customers, and partners. They have not only shaped our organisation but continue to ignite our passion to create meaningful impact and make a lasting difference.
To celebrate Self-Care Day in July, the Women's Alliance employee resource group showed their support to Hope's Door New Beginning Center through a donation drive and donation of essential items.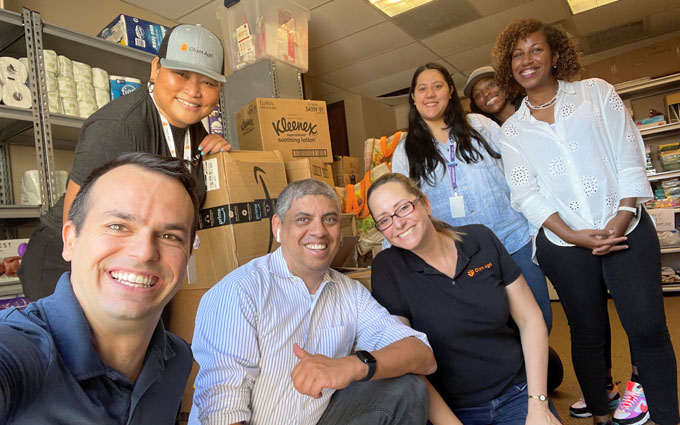 Hope's Door New Beginning is a nonprofit organisation committed to providing safety, shelter, and support to survivors of domestic abuse. With a mission to end domestic violence and create a future without abuse, they offer comprehensive services and transformative programs that empower survivors to rebuild their lives.
From nourishing body wash and lotion to vital everyday necessities like bed sheets, toilet paper and cleaning products, our colleagues' generosity will greatly assist survivors of domestic abuse on their journey to healing.
 
We couldn't be prouder of our team's unwavering commitment to making a positive impact in the lives of others. This donation campaign is a testament to the compassion and kindness that lies at the heart of our organisation.
Head of Legal for Olam Agri Americas and Lead Member of Women's Alliance
With this successful campaign, our Women's Alliance employee resource group sets an inspiring example, encouraging individuals to come together and spread kindness. By recognising the significance of self-care in nurturing a healthy and compassionate community, we can make a difference in the lives of those who need it most.
Women's Alliance is an employee resource group within Olam Agri Americas, committed to empower, develop, and support the continued success of women and allies through training, networking and philanthropic opportunities.​