Making agriculture nature and climate positive

– a chat with Dr Shailendra Mishra
Sustainability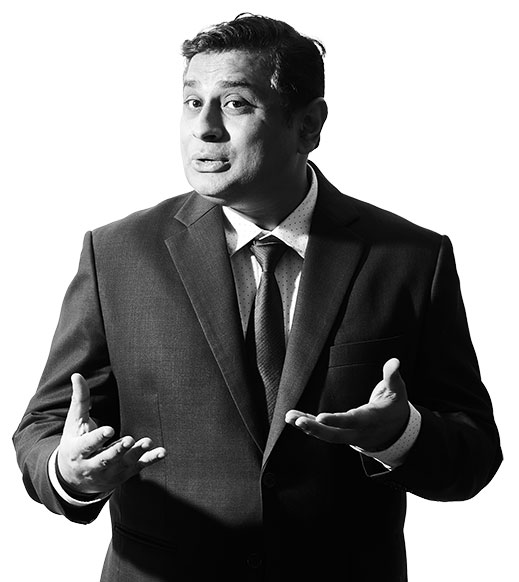 We sat down with Dr Shailendra Mishra, Olam Agri's Global Head of Climate, Environment & Natural Capital, to discuss Olam Agri's sustainability targets and decode what does being nature and climate positive really mean. Dr Shailendra is a conservation and ecology scientist who is passionate about nature-based climate solutions. He leads our corporate environmental sustainability strategy, including our work in climate, regenerative agriculture, and ecosystems.
1. As Olam Agri's global lead on climate, environment and nature, why are environmental issues so important to the agriculture industry and Olam Agri?
Simply put, there is no agriculture without a thriving natural environment and healthy soil. Agriculture today is experiencing major crosswinds: increasing demand from a growing global population and a changing climate that's making farming more difficult. The industry's challenge is not just to grow more crops, but to do so in a way that is regenerative for the natural environment.
With concerted effort and collaboration across the industry, we can make meaningful progress towards achieving a truly regenerative agricultural approach.
2. Olam Agri has a bold vision to transform agriculture. What does this transformation entail?
Climate, nature and livelihoods are at the core of our plans – sustainability is at the heart of our business approach. We've set 2030 sustainability targets that outline what we aim to achieve at every stage of our value chain, which extends from sourcing landscapes to processing operations and end-consumers. Across our key commodity value chains, we're realising positive impacts that include developing new markets for sustainable rice grown in Asia and supporting farming communities through organic quinoa and chia farming in Peru.
We realise that we cannot achieve our goals alone. Hence, our plans are underpinned by a range of commitments created in accordance with global standards and in collaboration with NGOs, industry groups, businesses and governments.
3. How will climate change shape global agriculture in the coming years?
Climate change is not a future phenomenon but a real and present threat. Farmers all over the world are already experiencing changing weather patterns that impact their crop harvests and their livelihoods. What's at stake is food security and access to daily nutrition for everyone, no matter where you are.
We're actively engaging our smallholder farmers across the globe to build resilience against changing weather patterns and reduce carbon footprint. This is achieved through a mix of effective techniques and technologies, such as drought-resilient seeds, crop diversification, improved nutrient management, zero or minimum tillage, cover crops, improved irrigation methods (like alternate wetting and drying for rice paddy fields), and composting/green manuring. These are improving soil health and yield, reducing GHG emissions.  
At Olam Agri, we've outlined the goal of advancing regenerative agriculture in our direct supply chains and own farms by 2030. Keeping in mind that we work across a range of commodity value chains and geographies, we need the support of the wider industry and partners to reach this goal. Partnerships and collaborations are critical as we tackle industry, regional or even global challenges that may extend beyond the scope of our direct business operations.
7. Why is soil so critical to protecting the future?
When we think about protecting biodiversity, what comes to mind for most people is wildlife. What most don't realise, is the concentration of biodiversity that resides underground, in soil.
Nature, in many ways, is like an engine. It consists of, and requires, many parts like water, soil and biological species and a consortium of microbes in our soil to fuel this entire ecosystem to ensure a balance that keep things running smoothly. Restoring this balance to conserve nature and our climate is critical to agriculture.

4. What is Olam Agri doing to decarbonise the business? What has been your biggest challenge to date?
Setting an absolute reduction pathway that can help us to arrive at an emissions target (based on SBTi guidelines) by 2030 (near-term) and a net zero targets by 2050, is our first step in the transition to a low carbon future. To ensure that our decarbonisation efforts are meaningful and impactful, we've done a comprehensive review of our business – including supply chains – to better understand our carbon footprint across Scopes 1, 2 and 3, as well as which geographies this footprint comes from.
Understanding our impact has informed our approach to taking action. We've developed decarbonisation pathways for various aspects of our business following Forest, Land and Agriculture (FLAG) guidance set by the Science-Based Targets initiative (SBTi) and are tapping into technology to track our progress. Towards this, we've evaluated the ex-ante carbon calculations based on various interventions to achieve the SBTi-FLAG targets.
The challenge of this task reflects the scale of our ambition. We work with partners and farmers along our commodity value chains to help implement and scale the changes. Beyond the farm, we're also assessing deforestation and water risks around the areas we work in to mitigate the impact of agriculture on nature and biodiversity.
5. Intensive agriculture practices have been linked to a range of environmental issues. Is anything changing for the industry and for Olam Agri?
We recognise that the longstanding, extractive model of intensive agriculture comes at a large cost to nature and the climate, and we're taking steps to move towards a more regenerative model. One of the major interventions in our decarbonisation pathways is working together on the Agriculture Sector Roadmap to 1.5°C in support of the Paris Agreement targets. We're among 14 of the world's largest agri-commodity traders that have come together to develop this roadmap.
One of my priorities is advancing regenerative agriculture in our operations and direct supply chains. Our focus starts with soil – it's all about improving soil health. So our work on sustainable farming starts from the ground up. Or more accurately, what's underneath our ground.
We're promoting practices that minimise tillage and reduce carbon emissions, mix cropping techniques that support better nutrient management as well as microbial diversity of soil. This unlocks a range of social and environmental benefits. Healthy soils sequester carbon from the atmosphere while providing farmers with healthier yields and incomes in the long run.
6. What stands in the way of more farmers and suppliers being nature and climate positive?
A question that we constantly ask ourselves is, how can we deliver transformation at a global scale, without compromising the necessary food, nutrition and necessities that people need to survive?