We're one of the leading agri-food companies in the country.
We source goods through our robust farmer network and process them before exporting to international markets. We import and process grains and rice.
Our success is thanks to the relationships we've built with farmers, distributors, and partners over the last two decades. It's also based on our ability to understand local markets and innovate.
We operate across multiple locations, from buying stations to warehouses, from factories and mills to offices.
Our state-of-the-art wheat mill in Teme produces market-leading flour for bread, baguettes, pastry, doughnuts, and biscuits, and is the largest of its kind in the country, with over 150 employees. In addition to wheat flour under brands such as First Choice and Royal Gold, we also mill bran.
Our flour is fortified to meet nutrition guidelines from Ghana and neighboring Francophone countries. Each batch undergoes stringent quality checks in our in-house laboratory before entering the market.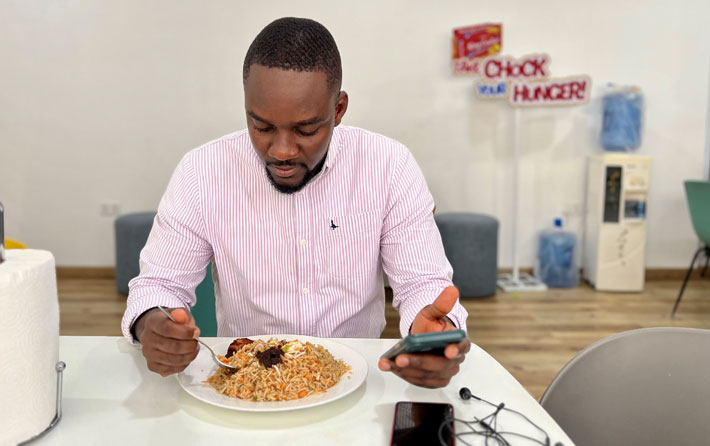 As part of its efforts to improve workplace nutrition and promote healthy living among employees, Olam Agri Ghana is providing fortified rice to employees across all six locations during lunchtime.
We offer exciting employment opportunities, whether you're looking for an internship, taking your first career steps or are a seasoned professional.
Our operations span multiple products and roles vary from procurement in the field, to manufacturing and technical services in our factories, to office-based support functions. Our 600 person-strong network of full-time and contracting employees enjoy being part of national team and a global network. 
Discover More About Our Product Operations Globally