Riz Bijou Awarded Best Rice Brand

in Cameroon for the Second Consecutive Year
Corporate | Business & Product
Olam Agri, a leading agribusiness and a major rice distributor in Cameroon, is proud to announce that 'Riz Bijou', one of the brands from its fragrant rice range popularly known as "Rice of the People", has been recognised as the "Best Rice Brand" in Cameroon for the second consecutive year by (FOCACO) Fondation Camerounaise des Consommateurs, a leading consumer rights civil society organisation.
The two-step selection process involved conducting a general survey with consumers followed by a judging panel comprising industry experts. The judging criteria includes Awareness, Consumer Satisfaction, Value Addition and Distribution.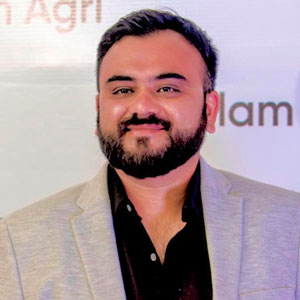 This award is a testament to our commitment in supplying high quality rice to our consumers. Our goal as a responsible business has always been to ensure that every Cameroonian from all 10 regions of the country has access to nutritious and good quality rice. Our brands have been meticulously adapted to serve the culinary diversity of Cameroon – we have rice that can be cooked for every occasion and recipe. We are proud to be supplying over 10 different rice varieties that respond to the diverse nutritional needs of the Cameroonian people.
Vice President and Business Head for Olam Agri's rice business in Cameroon
Riz Bijou is a premium long grain rice brand delivering the joy of quality food to every Cameroonian. The brand's commitment to addressing the diverse nutritional needs of every Cameroonian is captured and manifested through the unique offerings of each of its 3 variants: Riz Bijou Classique, Riz Bijou Gold and Riz Bijou Fortifié. While the Classique is the Cameroonian people's perfect rice for everyday delight thanks to its doubled polished and easy-cooking grains, the Gold's delicious taste and irresistible aroma qualifies it the people's rice for special occasions. The Fortifié on its part is the brand's response to the people's need for energy and a healthy life through its enrichment with iron, zinc, and vitamin B.