Olam Agri's Amit Agrawal named
Ghana CEO of The Year
Corporate
Accra, Ghana
Country Head of Olam Agri in Ghana, Amit Agrawal, was named 'Overall Chief Executive Officer (CEO) of the Year' in the private sector at the 6th Ghana CEO Summit held at the Kempinski Hotel in Accra on May 30, 2022.
Mr. Agrawal received the Excellence Award in recognition of his business leadership and the role he has played in transforming the agriculture industry in Ghana and West Africa.
Organised by the CEO Network Ghana, the CEO Summit is a high-profile annual business leadership forum which attracts industry leaders, Chief Executives, policy makers and investors and is committed to unlocking the country's potential by championing private-sector led growth and leading discussions around innovative public policies and best growth-oriented business practices.
 
The annual forum also provides an avenue for discussing Ghana and West Africa's economic transformation and the essential role of both private and public sectors and recognises individuals who exemplify business excellence, leadership and vision. Candidates must also demonstrate a high standard of ethical practices and professionalism, and promote investment and job creation in Ghana.

This year's theme was 'Digital Leadership for the Digital Economy'.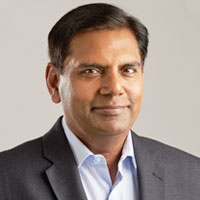 I am honoured to receive this accolade from my peers and the government of Ghana. I attribute this to the hard work and dedication of our over 1,500 extraordinary colleagues in Ghana who work tirelessly to grow our business while contributing to the socio-economic prosperity of the country.
Country Head of Olam Agri in Ghana
During the Summit's panel discussion, which focused on "Radically Transforming your Business and Becoming an African Multinational Company", Amit explained: "Olam's success story is the result of the strong and sustainable relationship it has maintained with both its external and internal stakeholders over the years. It's also based on our ability to understand local markets and innovate. We operate across multiple locations, from buying stations to warehouses, from factories and mills to offices."
Olam Agri is a market leading, differentiated food, feed and fibre agri-business with a global origination footprint and processing capabilities with a deep understanding of market needs built over 33 years. The company has a strong presence in high-growth emerging markets and products across grains & oilseeds, animal feed & protein, rice, edible oils, specialty grains & seeds, cotton, wood products, rubber and commodity financial services.
The Special Guest of Honour at this year's Summit was H.E Dr. Mahamudu Bawumia, Vice President of the Republic of Ghana. Also present was Dr. Ernest Addision, Governor of the Bank of Ghana, and some Cabinet Ministers, including Mr. Joseph Cudjoe, the Minister for Public Enterprises.