Home Maker To Home Builder
– The

Journey

Of Women Building Houses In The Republic Of Congo
Sustainability | Business & Product
For 23 women from the village of Pokola, in Republic of Congo, this year's International Women's Day will be remembered as the beginning of an unprecedented journey. They committed themselves towards a livelihood they could never otherwise have imagined – and along the way, educating their husbands, families and future co-workers on equality and empowerment.
Launched on March 8, 2021, Project MaC - 'Menagere a Constructrice' or 'Home Maker to Home Builder' allowed women in the north of the Republic of Congo to develop skills for constructing wooden houses, enabling them to secure roles with Congolaise Industrielle des Bois. The success of this project paved the way to launch the second edition on August 8, 2021. It was a moment of rejoicing for CIB, seeing the 23 women from the first edition graduate and welcoming the new batch of 20 women for the second edition.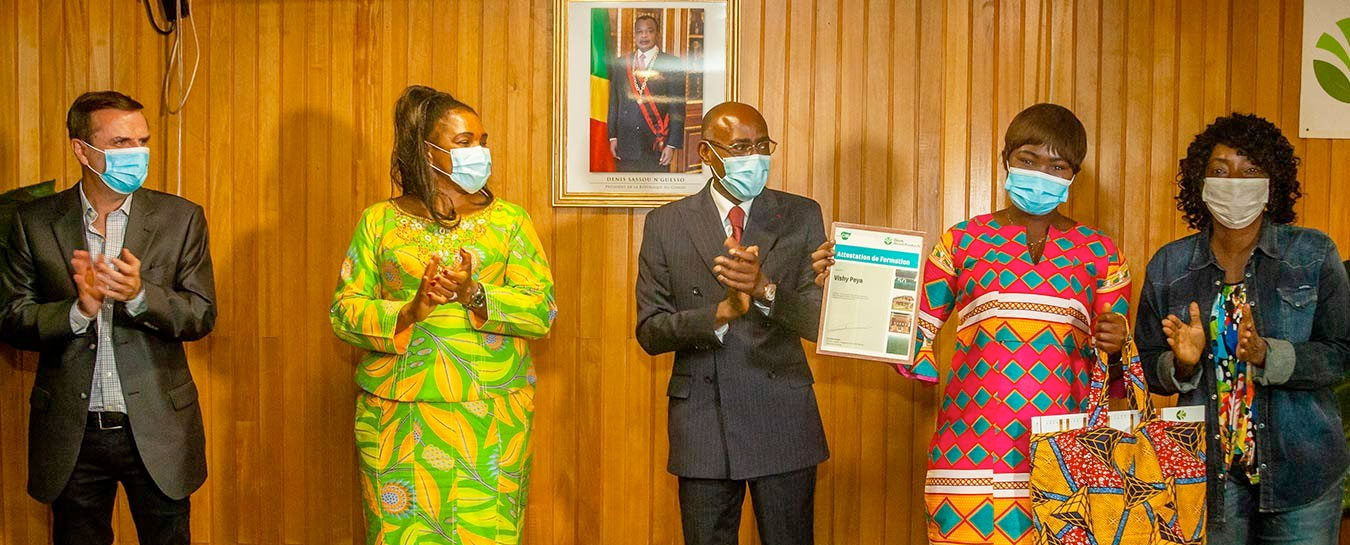 From 1968 until six months ago, forestry, wood and wood products operations were filled mainly by male workers at Congolaise Industrielle des Bois. This project, which had no fees or obligations at the end of training, strives towards a better balance in gender equality, challenges gender stereotypes and shifts mindsets. It opens up what is seen as a men-only domain by enabling women to learn wooden housing construction and crafting furniture.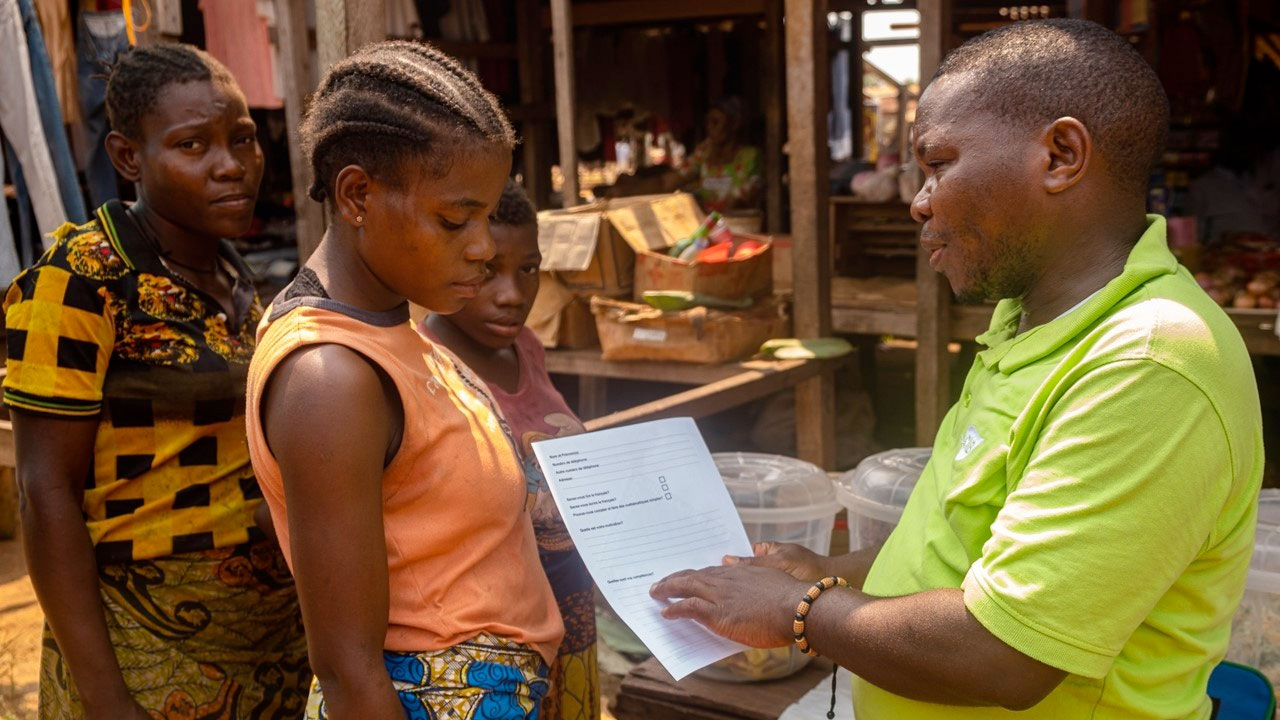 CIB's community relations team members went door-to-door to houses, markets, schools, and social venues to tell the community about the project. The women of the first and the second edition crossed cultural barriers as they applied for the training, passed written tests, medical tests, and interviews before being accepted on the project. This was possible thanks to an exceptional collaboration within CIB's departments like Communications, Human Resources, Medical Team at the Clinic, CRS and IT.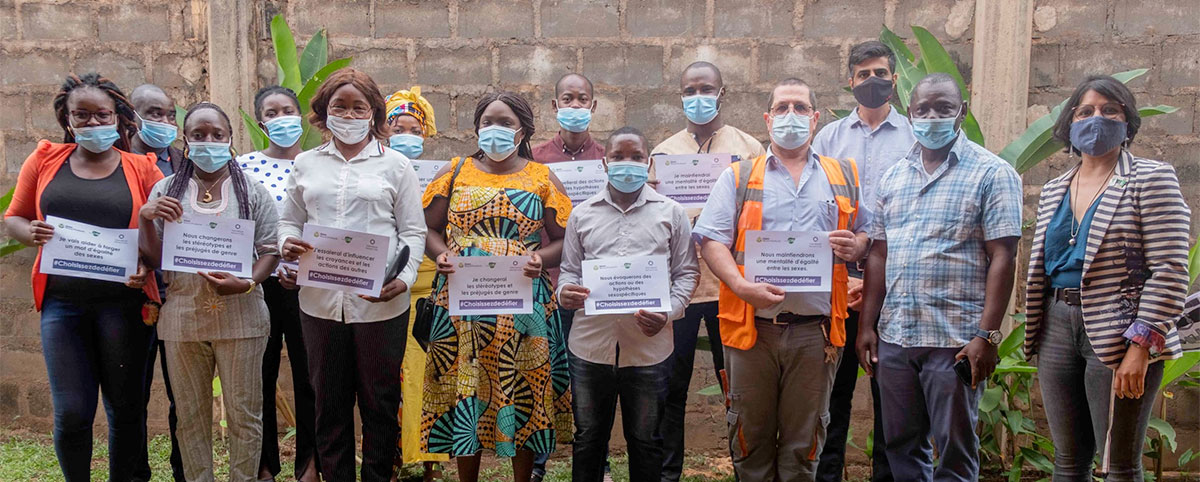 On June 8, 2021, these homemakers from the first edition finished their training and began a new chapter of their lives of becoming home builders.With 100% attendance and zero mid-project abandonments, each woman worked hard towards acquiring the skills required for the job and was assigned to specific projects for CIB. As a result, the Republic of Congo will see new homes built by enthusiastic and empowered women.

This project is not a one-off intention for CIB. Project MaC embodies multiple elements of the United Nations' 2030 Sustainable Development Goals, including furthering gender equality, productive employment for all, and ending poverty. It is part of a vital commitment towards economic empowerment, gender equality and creating more inclusive societies. Hence, these 23 women are further trained in other departments of CIB. We want to prove that many technical professions can be accessible to women, not only woodworking. By the end of 2021, they become one of the elite workers of CIB, as wood experts, quality checkers and know the industry inside out.
Read about the first edition of Project Home Maker to Home Builder Here.
"The second edition is a product of the resounding success of the first. The biggest breakthrough in this latest enrolment is partners coming forward and participating. It is indeed a watershed moment for both CIB and partnerships", says Ajita Chowhan, who conceived and launched the project earlier this year.
Project MaC is indeed a global project now as this edition also has women coming from all corners of Congo and from our partners like The Wildlife Conservation Society (WCS) and Congo Conservation Company.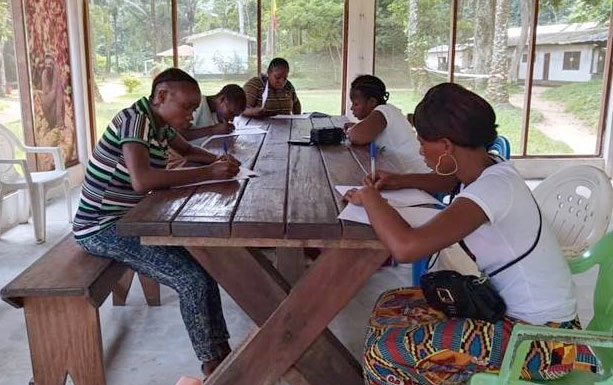 WCS Congo and the Fondation Nouabale Ndoki (FNN) are excited that five women from Bomassa and Makoa, neighbouring FNN, have been invited to take part in a similar course starting in September. The six women were selected by the FNN's Community Development team, with training provided by CIB and accommodation, meals and transport supported by USAID EPP funding. These new skills learnt by this ambitious group of ladies will be much in demand in the coming years, with the exciting tourism development and construction projects planned for 2022 and as the park operation continues to grow. 
Ben Evans, Nouabalé-Ndoki National Park Director, said about the initiative, "Supporting economic empowerment of women in the communities around the park is a priority for us. I'm excited to see the results of this training, which, thanks to the CIB, will help our neighbours in Bomassa and Makao pick up essential skills for starting their businesses!"
Congo Conservation Company (CCC) which operates three lodges, Odzala Discovery Camps in the Odzala-Kokoua National Park, has sent one woman from the local community to train. Karen Waterston, Chief Operating Officer, noted, "This is a wonderful initiative that we are very excited to see women play a more significant role and engage in positions in our company traditionally reserved for men. Whilst we are starting small, we are excited to engage in this excellent project and see where it leads." CCC hopes that by sending one woman this year, they can send many more in the next edition. We believe in this project and the positive impact is currently having and will have in the communities surrounding the park. It provides the opportunity of a cultural shift and now stands as a great reference and testimony that women can do wonders if given a chance.
CIB welcomes women candidates supported by these partners with open arms. Our aim is that this project becomes an annual programme. It is a way of giving back to the society where CIB operates. This project on economic empowerment, gender equality, actions that speak louder than words, and campaigns that have an immediate impact put Pokola on the national map and Congo on the world map.
"CIB now has a huge responsibility on its shoulder to continue something so noble in intention. This project has given the women on this side of the river something severely lacking otherwise. Ability to dream, an opportunity to prove that they are capable, and a guiding light to plan their children's future and the generations to come," says Ajita.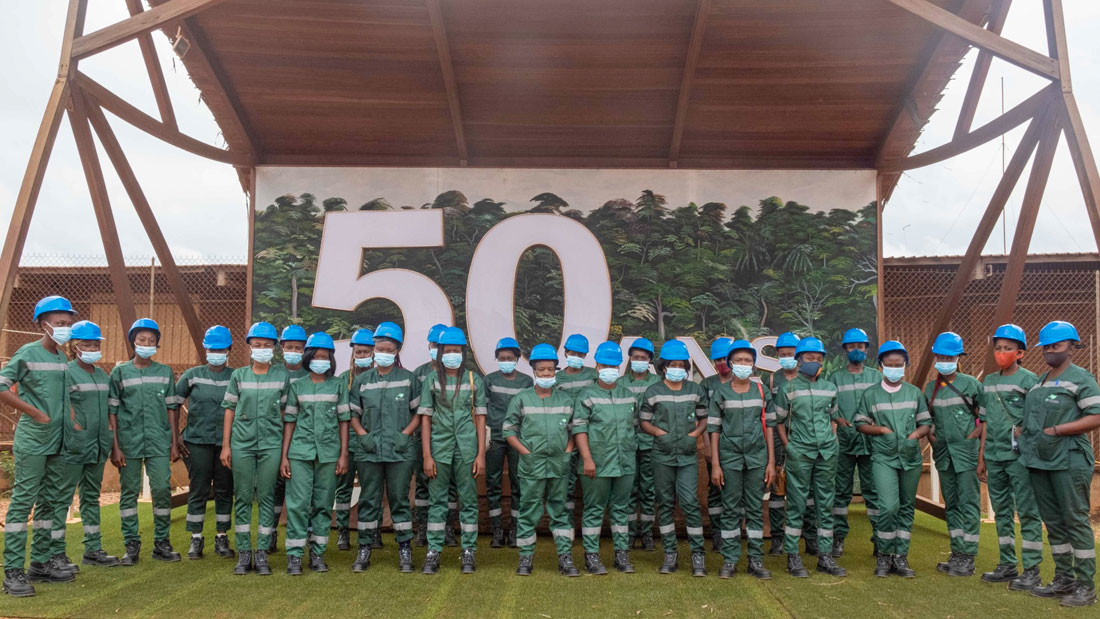 Reach out to wood@olamnet.com if you would like to partner in the next edition of Project Home Maker to Home Builder, gender quality or women empowerment.