Empowering Women

in Farming with Equity
Corporate | Sustainability
When you picture a farmer today, is a woman the first image that comes to mind? Probably not. Yet today, in farming communities all around the world, women are a significant driving force. According to estimates from the UN FAO, women farmers represent 43%1of the global agricultural workforce and make up 60% of agricultural workers in Asia and sub-Saharan Africa. Yet, many women still face significant hurdles and discrimination when it comes to land ownership, and access to financial services and resources.
Ensuring women farmers are successful is not only key to improving livelihoods for them and their families, but is essential to strengthening global food security and nutrition. To succeed, women farmers must have the same opportunities as men to access training, inputs, finance and support.
How is Olam Agri supporting women in farming?
Our strong presence in Africa and Asia is enabling us to drive equity, promote inclusive growth and reduce inequalities in the communities where we operate. Working closely alongside local governments, non-governmental organisations, and other partners, we are providing opportunities that many women might not have access to, such as skills training, education and better access to health, finance, markets and agronomy knowledge.
Across Olam Agri, we're forging change and creating equity-based solutions to help uplift the livelihoods, farm productivity and health of entire communities and women across Africa and Asia. This is central to achieving our 2030 sustainability goals, where we are striving to make a positive impact across the entire value chain. We've set ourselves targets to reduce social inequalities for 200,000 women, youth and marginalised groups, and to improve our internal diversity and inclusion policies to ensure a greater representation of women in management roles globally.
Let's find out the how the women of Olam Agri are championing equity-based change within their communities.
Malory Henry
Nutrition and Food Security Lead, Olam Agri, Nigeria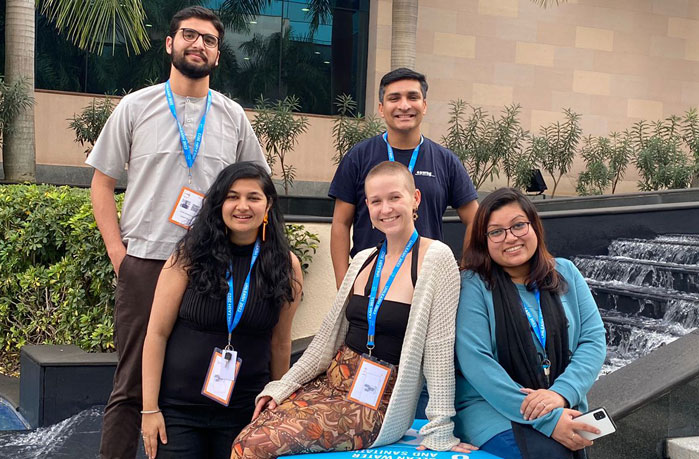 Malory manages our programme to improve nutrition and food security in the communities where we operate. In its first year, the Food-Secure Future programme was key in improving access to nutrition education, food crop support, and income diversification, supporting farmers and their families to have a safe, sustainable, and consistent supply of nutritious foods. Nearly 40,000 households across eight countries have benefitted from the programme and we are planning to expand the programme to reach more communities.

How have you been championing the lives of women farmers and their communities?
"We educate women in farming communities on breastfeeding as it's an important aspect of family health and nutrition. Our support for women and nutrition is also reflected in our workplaces, through the Workforce Nutrition programme which promotes practices and policies that support our female colleagues who are breastfeeding. Women are key members of our workforce, and they are essential in our outreach to women farmers. These workplace modifications further ensure that they have equal opportunities to thrive".
"We can only see sustainable transformation when we create enabling environments in which women can thrive."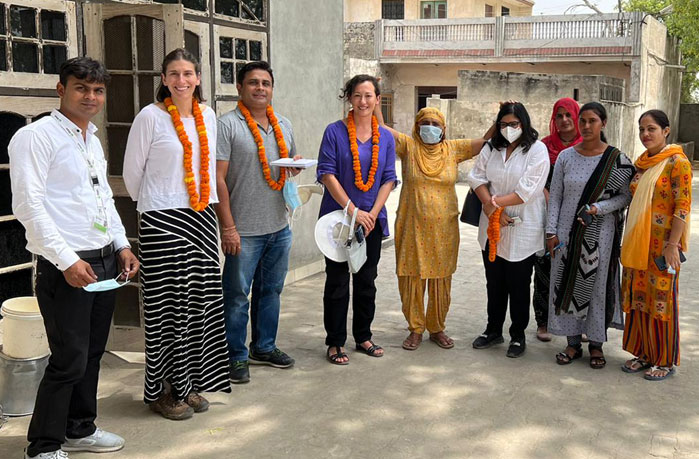 Malavika Gopinath
Sustainability Lead, Olam Agri, India
Malavika is most excited about her ability to create change and impact the lives of women farmers through her role at Olam Agri. Her contributions to the sustainable rice programme has improved the productivity of India's smallholder farmers and empowered them to achieve a higher quality of life. 

How does your professional goals contribute to better livelihoods for women farmers?
"I have always wanted to do what is right by science, and anchored in empathy, in order to contribute to a brighter future for the planet and communities. The sustainable rice programme gave me an opportunity to support more than 1,200 farmers, 900 of whom were women, to learn critical skills to practise climate-smart farming, and improve their livelihoods through finance and nutrition education".  
"Every day that I have worked on sustainability at Olam Agri is an accomplishment to me, because whether indirectly or directly, I know I have made a difference to improving the lives of India's smallholder farmers".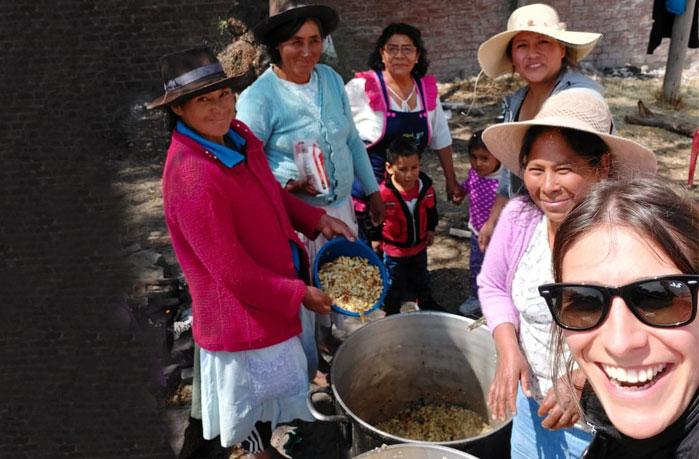 Sarah Rawson
Head of Livelihoods and Social Capital, Olam Agri, Côte d'Ivoire
Sarah leads Olam Agri's livelihoods and social sustainability team and was instrumental in developing the company's first coherent framework for improving farmer income, food security and social equity.

How do you improve equity on the farm?
"We're building more initiatives into our farmer support programmes to reduce the burden of unpaid care work – a responsibility often borne by women and girls in rural areas, and to improve maternal health by increasing access to our health and nutrition programmes. I believe that individual health is a bedrock of high agricultural productivity".
"My favourite quote is, "We make the road by walking". While creating a more inclusive workplace is challenging, working and being inspired by my colleagues and holding each other to higher standards, is helping us create this workplace."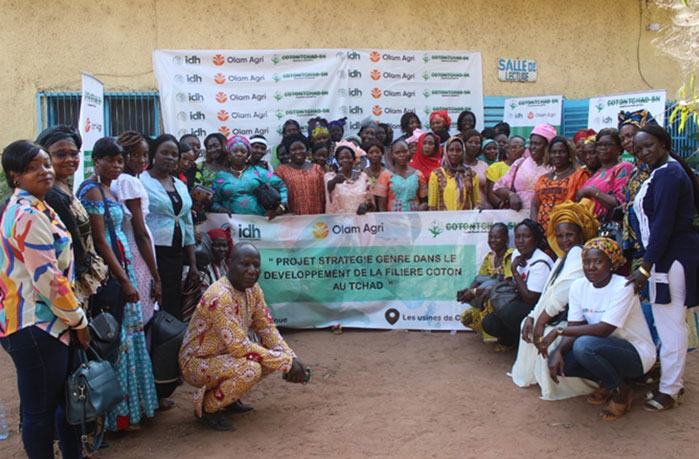 Noudjilembaye Adèle
Head of Social Responsibility, Olam Agri, Chad
Driven by her personal values of servant leadership, Adèle has been instrumental in leading the training of women and youths within our value chains and empowering them to be a force for good in Chad's sustainable agricultural development. Her proudest achievement has been helping farmers and communities gain access to clean drinking water and establishing Olam Agri's sustainability approach in Chad.

What drives you to improve equity for women farmers?
"I want to make the world a better place by serving the rural communities around me. Guided by my values and ethics, I have created a culture of trust with my colleagues, and it is an environment conducive for creativity, efficiency, innovation, ambition, and commitment".
"I believe that diversity and inclusion are key in the effectiveness and longevity of any initiative, as we all have different skills and experiences that are required to make a positive impact on society".
Regina Destia
Palm Oil Responsible Sourcing Manager, Olam Agri, Indonesia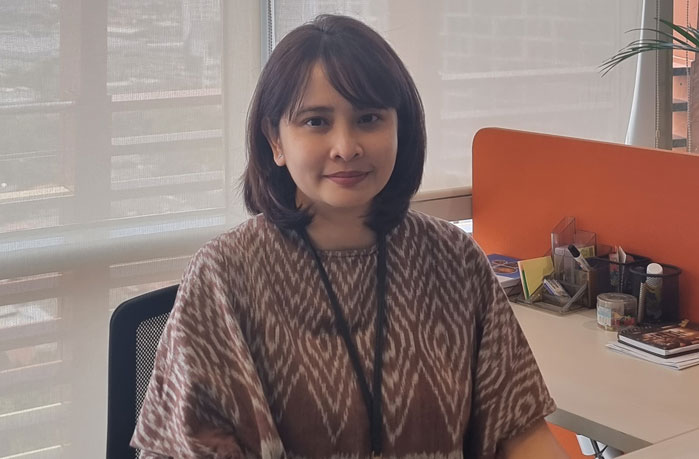 Regina works on improving the company's responsible sourcing processes, including monitoring deforestation and engaging with suppliers to eliminate deforestation within the supply chain. Her contributions to our Responsible Sourcing Policy and Supplier Code have helped to improve sustainable farming standards in fertiliser application and pest and disease management control, which has improved the livelihoods of farmers and their communities.

What is the motivation behind the work that you do?
"I was born in a palm oil estate, and I spent my childhood in the plantation because my parents spent their entire careers in the palm oil sector. I saw firsthand how difficult life was and how much resources and support they lacked, and I wanted to step up and make a difference in the industry."
"At Olam Agri, I interact with people of various backgrounds and global experiences, and I'm constantly motivated by their support for all the work that I do to ensure that our sustainability commitments are implemented across the supply chains."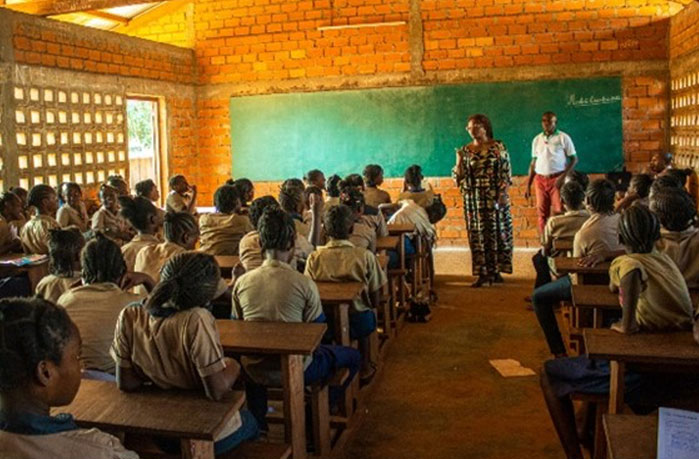 Hortense Benabo
Coordinator for Social Sustainability, Olam Agri, Republic of Congo
Hortense is deeply passionate about improving the well-being of farmer communities in The Republic of Congo and her contributions have led to improved living conditions of vulnerable groups, through health, development and education initiatives. 

How are you contributing to a more equitable future for the communities around you?
"I am very proud of our accomplishments in improving the living conditions of local communities. We have raised awareness about HIV/AIDS prevention and increased access to HIV screening for nearly 3,000 people. Where previously many families would travel long distances searching for water, we have built wells in villages for easier access to safe, drinking water. Through education and outreach, we have also fostered healthier eating habits amongst communities, and improved the personal health and welfare of women and young girls.
"I create equity by empowering other women to succeed. I do so by raising awareness about women's rights, sexual harassment and discrimination. Additionally, I champion the role of employees in creating a healthy work environment that provides opportunities for all to succeed."
Nyamien Josia
Sustainability Manager, Olam Agri, Côte d'Ivoire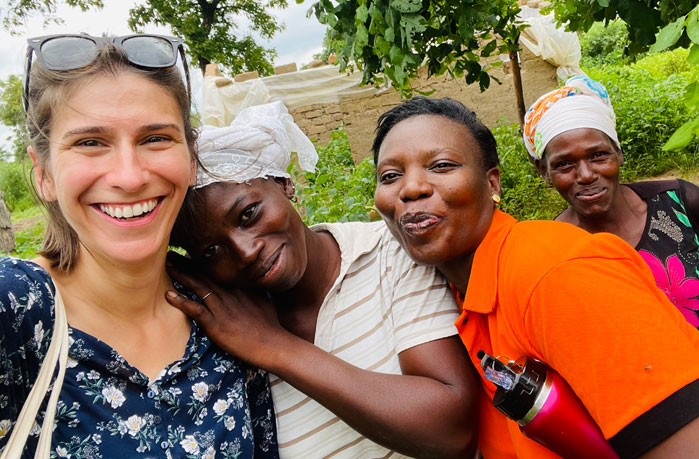 Josia leads literacy programmes and other initiatives for communities to help boost the proportion of women in the cotton industry in Côte d'Ivoire. Her passion for the Village Savings and Loans Associations (VSLA) project, implemented in collaboration with International Rescue Committee, culminated in the success stories of 6,000 women beneficiaries. Thanks to Josia, these women have been able to create 5,374 income-generating activities and received 587 forms of assistance, including support for marriage, birth and death.

What is the ultimate goal you have in mind for women in farming and their communities?
"What excites me about my work is designing initiatives, seeing them materialise and positively impact our partners and the communities which we work with. While there are still unmet needs to fulfil, I draw my energy from every little smile we bring, seeing our partners becoming more and more successful over the years, and communities flourishing."
"In the future, I hope to set up a model village – a sustainable community that is able to generate and maintain their own resources to improve their well-being while showcasing Olam Agri's values of sustainability – which can be replicated for other villages as well."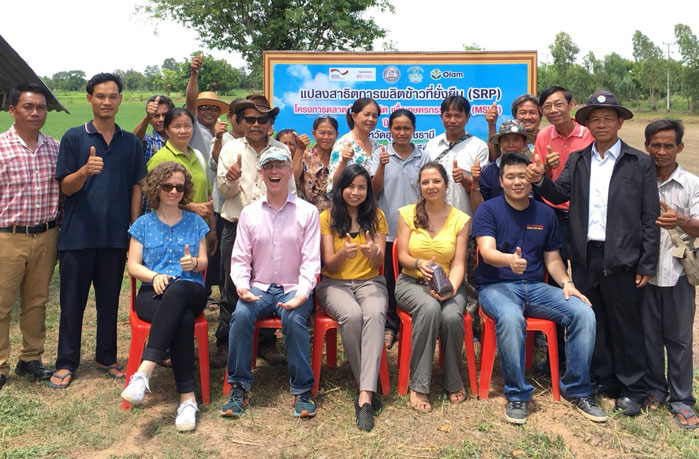 Narawadee Modenuch
Research and Sustainability Analyst, Olam Agri, Thailand
Narawadee makes a difference every day for the environment and farmer livelihoods through her work driving Olam Agri's collaborations with farmers, government ministries, NGOs and the private sector.

What motivates you to create equity-based change for women farmers?
"As an analyst, I am excited to translate the results of our sustainability initiatives into measurable outcomes that improves the lives of farmers. I have witnessed these results in our sustainable rice project in Thailand – where we trained more than 12,000 women farmers on sustainable farming practices. Not only have their productivity and incomes risen, but they have also reduced carbon emissions and water usage on their farms."
"When we upskill farmers and position them to train and transfer knowledge to their peers, we are creating a sustainable rice production ecosystem that is able to thrive long-term and benefit the environment and the livelihoods that depend on it."